Treatment from the Best Gynecologist in Dubai
Selecting a gynecologist in Dubai is one of the hardest decisions and women often choose a doctor based on recommendations. However, this does not always turn out well because what works for one patient does not necessarily work for another. Every case is unique and each patient deserves individual attention. This is why the experts at the Gynecology Department of Zia Medical Center aim for flexibility. Instead of women having to go to different doctors for various steps they may simply rely on our specialist gynecologist for a complete treatment plan. We adjust our medical services according to the needs of our patients making them feel more comfortable and relaxed. Our objective is to create a positive environment where our patients do not have to compromise on their health.
Since competence is a major priority in our Gynecology Department, we made certain that the best gynecologists in Dubai are on our team. Their impressive credentials and vast experience with the latest techniques make them ideal to take on any case. Our reliable gynecologists have received education and hands-on training from the elite medical institutes of the world. They have spent years perfecting their skills to provide expert consultation and execute difficult surgeries successfully. Regardless of the type of concern you present or the complexity of your case, our specialist gynecologists will find ideal solutions. Their proficiency is backed up by state-of-the-art equipment and hi-tech facilities at Zia Medical Center that ensure successful treatments for our patients at the Gynecology Department.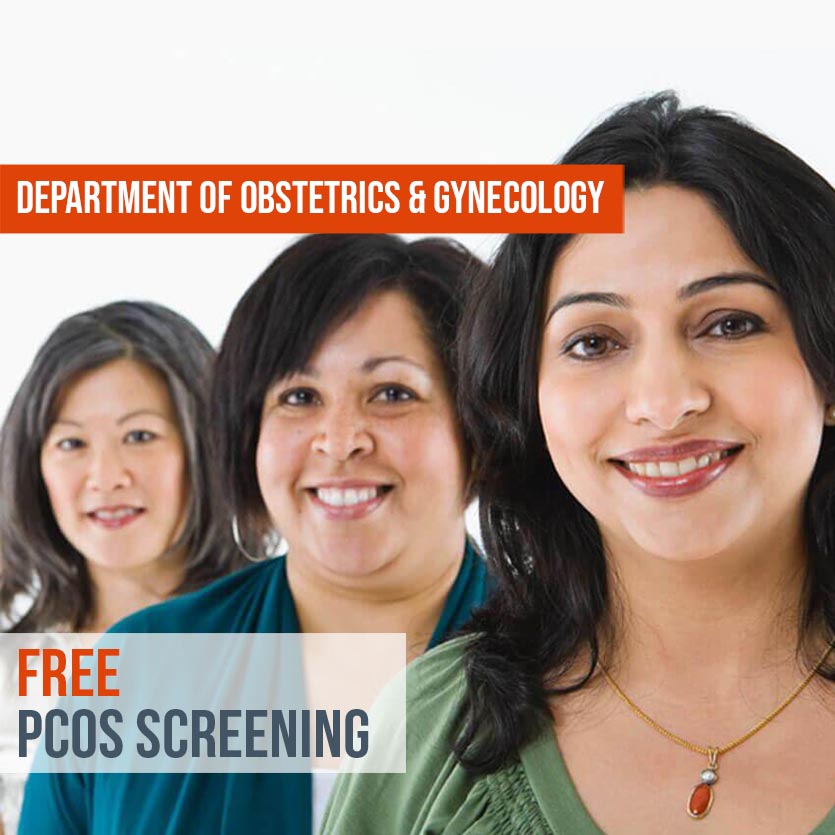 Treatment from the Best Gynecologist in Dubai
Delivering exceptional obstetrics and gynecology healthcare for women of all ages
At Zia Medical Centre, our Gynecology department is state of the art facility that provides general and high risk gynecology, IVF, infertility treatment, minimally invasive surgery (Laparoscopy) and daycare ambulatory service. Besides, we offer backup support of 24 hours Lab & blood bank services, OT, ICU and radiology services. We have a team of best gynecologists in Dubai. They are internationally qualified with years of experience in the field.
Our highly trained gynecologist and obstetrician provide care for every stage in a woman's life — from young adulthood adolescence through child-bearing to menopause and the post-menopausal years. Our team offers a full range of gynecological and obstetric services, including well-woman visits including pap smear, routine, and high-risk prenatal care, and surgical and non-surgical procedures for pelvic floor disorders and cancers that affect the reproductive organs.
Our Gynecologist Clinic Dubai has a highly talented team of specialists provides consulting, counseling and treatment. Our services are as follows: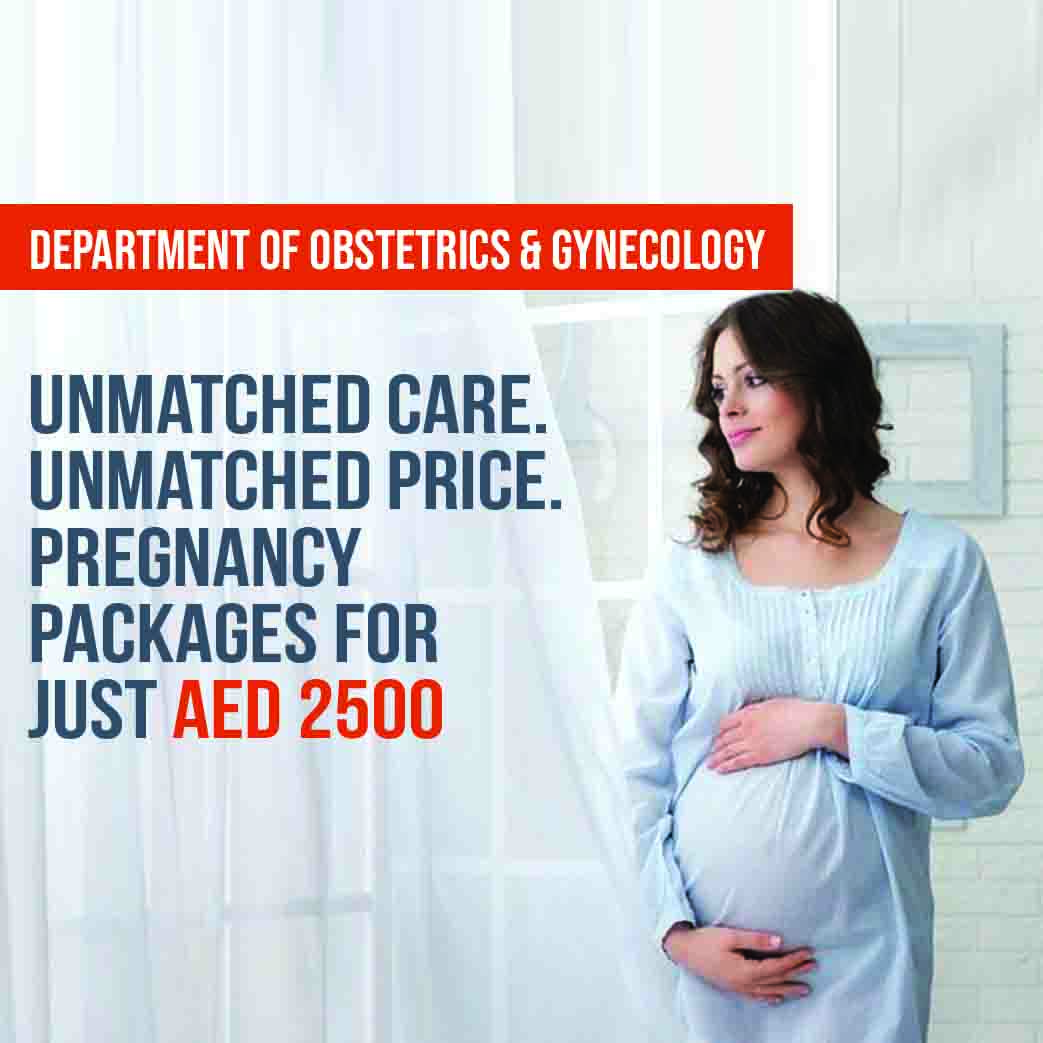 Normal and Operative deliveries.
Caesarean section.
Round the clock emergency obstetric services.
Management of high risk pregnancies.
General gynecological surgeries.
Colposcopy and hysteroscopy.
Minor surgeries like D&Cs & MVA.
Minimally invasive laproscopic surgeries.
Breast diseases.
Gynae oncology surgeries (cancer of reproductive organs)
Our clinic is a one-stop solution for all your pre-pregnancy, pregnancy and post-pregnancy needs and offer best maternity packages in Dubai which are customized as per your needs.
Our comprehensive maternity packages start from 12 weeks and are designed to offer all the care required at that special time of your life, including blood tests, consultations, evaluating and diagnosing fetal conditions and antenatal classes for couples.
Other services for uterine fibroids, treatment of urinary incontinence, hysterectomy, mammograms, as well as the pelvis, ovarian masses, and ovarian and endometrial cancer.
We are dedicated to meeting the unique and changing medical needs of women and help them maintain and improve their health. We strive to create a warm, supportive and comforting environment for women.
To consult one of our Gynecologist in Dubai, visit our clinic or call now to book your appointment.